The members of the Waxhaw Woman's Club are a very talented group of women! We thought it was about time that they be recognized for their abilities, compassion, service, and their efforts to make our community a better place for all of us. This will be an ongoing feature of our website, so check back from time to time as we spotlight our members. The first spotlight shines on…
Denise Truesdale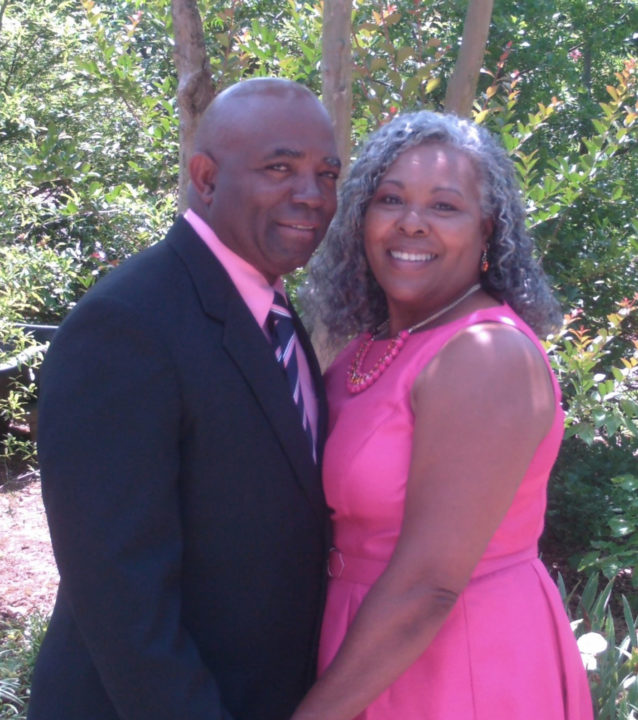 Besides being a member of the Waxhaw Woman's Club, Denise is also the first lady at Faith Community Church in Waxhaw. Denise is passionate about helping her neighbors, especially her school-aged neighbors. After working in some of our local schools as a volunteer, she realized how important a successful start to a new school year is, and how great the need to help students have a good start. Denise went to work to pull community members together to address the need. The result… the annual Back to School Bash, held this year at Waxhaw Elementary.
This wonderful program was started 4 years ago as a community cookout, the idea of which was "cooked up" by Denise and Sharon Miller. The goal was then, and continues to be, to support local students as they begin a new school year. Denise and Sharon take the lead for this event, but like any other community initiative, success requires a lot of support. Back to School Bash supporters include Waxhaw United Methodist Church, Waxhaw Baptist Church, Faith Community Church, Wesley Chapel AME Zion Church, Five Stones Ministry, Weddington United Methodist Church, David Upchurch Real Estate, Waxhaw Police Department, the Waxhaw Woman's Club, Soul 2 Soul Ministry, Costco, YMCA, Common Heart Ministry, and individuals from the Waxhaw community.
Some of the highlights of the Back to School Bash include
A backpack containing school supplies for each student in attendance
A pair of shoes and a pair of socks for each student
Boxed Lunches
Eye screenings
Hearing tests
Fingerprinting
Games
Boxed grocery giveaways
Raffles with fabulous prizes!
Denise put together a great support network consisting of neighbors, local businesses, faith ministries, and town resources. Her plans for the future include providing uniforms (both new and gently used) to those students who are required to wear them, and of course to be able to help a greater number of students. The Back to School Bash is the result of a grassroots project, initiated by people at the community level who understand the need and have a desire to help fill that need.
If you would like to get involved in 2020, check the Back to School Bash Facebook page, or check this website. The Waxhaw Woman's Club is proud of Denise and her work, and honored to be of help.
Do you know a Waxhaw Woman's Club member who should be in the spotlight? To nominate someone (or self-nominate), please contact Nancy Goth.
Follow us on social media: