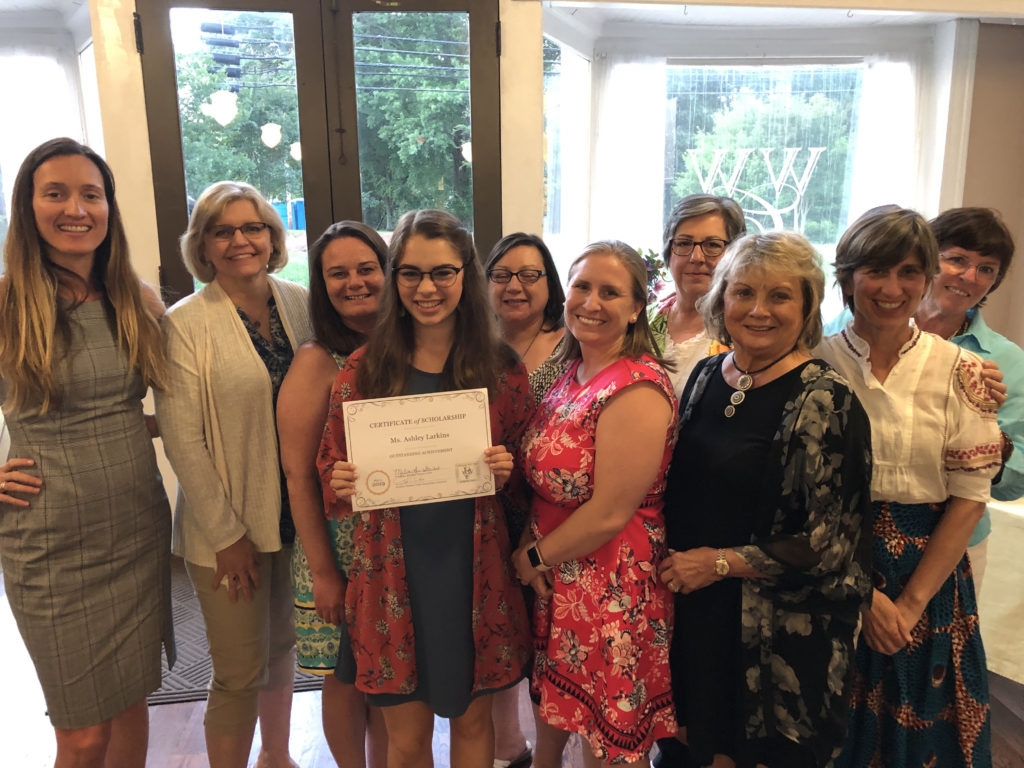 The Waxhaw Woman's Club Proudly Announces
the
2019 Scholarship Recipients
The Waxhaw Woman's Club is happy to announce two Scholarship Award recipients for 2019. An award in the amount of $2500 was presented to the recipients during our spring dinner meeting. These two young women from Union County are both outstanding students who have their educational priorities in order. We look forward to great things from them both.
Ashley Larkins
Ashley currently attends Union Academy and will be attending Clemson's Honors College in the Genetics Program. During the summer following her sophomore year she attended a summer program in genetics at Clemson where she developed her interest. The following summer she attended an even more extensive summer program in genetics at Brown University. Besides excelling academically Ashley participated in the theatre program and instituted a "Heart and Sole Program" at Union Academy to coach other girls in setting goals and working together as a team.

Maggie Thomas
Maggie currently attends Piedmont High School and will be attending North Carolina State University in the Agriculture Department. Maggie attended a resource conservation workshop during one summer at NC State which peaked her interest in the varied aspects of agriculture. During her high school years Maggie has been a responsible and dedicated student who held several leadership roles including section leader in the marching band. Maggie is also a role model for her siblings by being the first in her family to attend college.
It was a pleasure to meet these two accomplished young women and to help them in the pursuit of their educational goals.
Follow us on social media: