Waxhaw Woman's Club
Commemorative Ornaments
It's here… the Waxhaw Woman's Club Commemorative Ornament for 2023! And through December 13th, 2023 you can order them sent directly to you from the Woman's Club.
If you've been collecting our commemorative ornaments you won't want to miss adding this year's beauty to your collection. If your collection is missing some years, all past issues are available and listed below. If you haven't started your collection yet – now is the perfect time!
Ornaments – $13 each.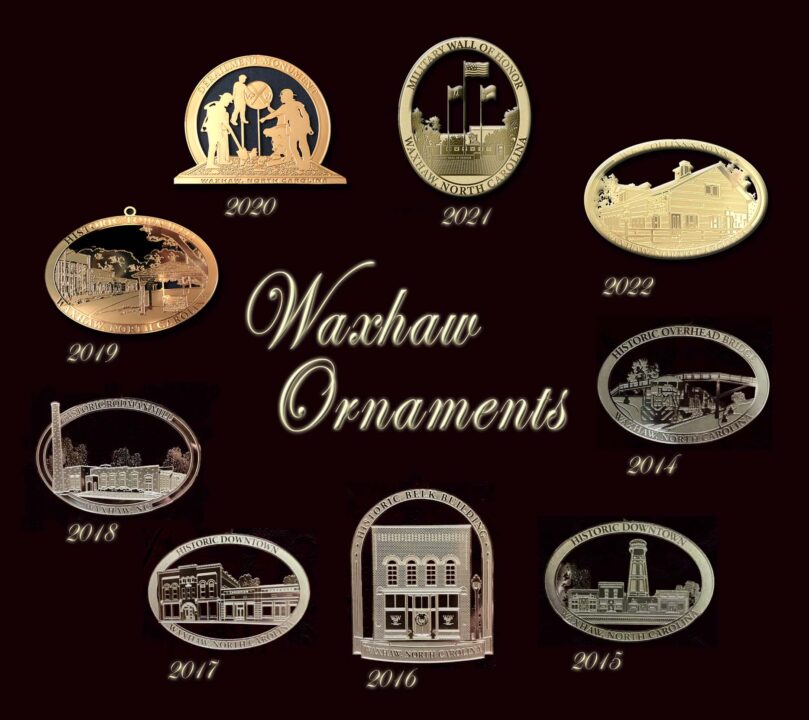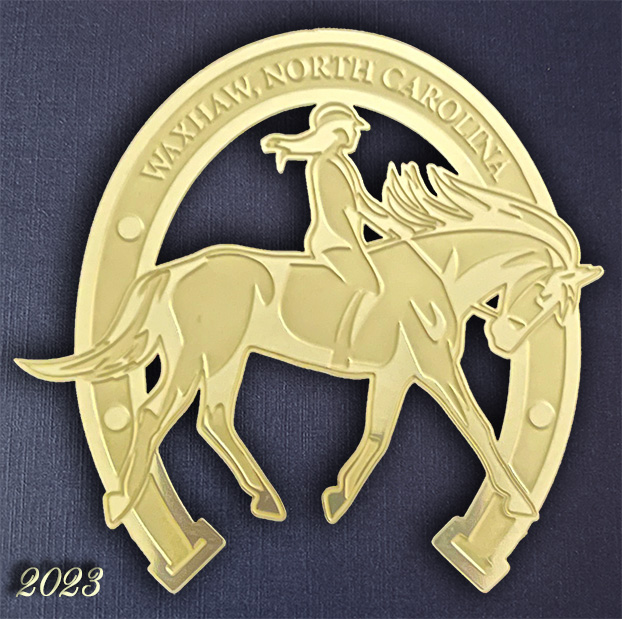 2023 – The Horse and Rider
---
To use the order form, click the "Add to Cart" button next to the item you wish to purchase. Your shopping cart will appear and you can add more items, increase the number of any of the items in your cart, or delete items if you wish. Clicking the "Checkout with PayPal" will take you to the PayPal website where you can pay for the items you have chosen. You do not need a PayPal account. Make sure you complete all of the address boxes at PayPal, as this is where we will ship your order. A shipping charge of $3.99 will be added to your order. Orders over $90 ship for free!
Orders will begin to ship on or before October 20th.
2023 Waxhaw Woman's Club Ornaments Order Form

2014 – The Overhead Bridge
2015 – The Water Tower
2016 – The Woman's Club
(The Belk Building)
2017 – The Antique Mart
2018 – The Rodman Mill
2019 – The Well
2020 – The Derailment Monument
2021 – The Wall of Honor

2022 – The Mule Barn

2022 – Horse and Rider
Online ordering will be available through December 13th, 2023. As always, our ornaments are available not only online, but are also sold in town at the following shops:
Waxhaw Antique Mart – 101 West South Main Street
The Mule Barn – 121 South Broome Street

Follow us on social media: